Snow followed by warm temperatures.
28th December 2007
We had some fresh snow last night above 900 metres but today the warm temperatures and strong winds have started to melt it a little. Cold conditions are forecast again for tonight and tomorrow so it should repair the damage.
Looking out across Loch Morlic and beyond.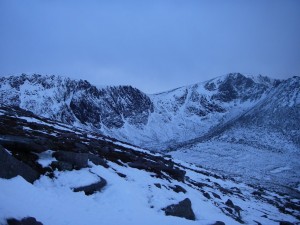 Coire an t-Sheachda taken today at 12.00.
Comments on this post
Got something to say? Leave a comment