All gone! Plus 5 to Minus 5 today
25th December 2016
Temperatures at midday today were plus 5 degrees centigrade and in 9 hours time it is forecast to be minus 5 degrees centigrade !
It is hard to imagine that yesterday we had blizzards and deep snow where to day in the same place the snow has disappeared.
Walking from the car park – we were challenged by a well armed highlander. Luke managed to fight him off and we went on our way .Thanks to Andrew Mcalindon an actor from the 'Outlander' series who made our day, a nice surprise!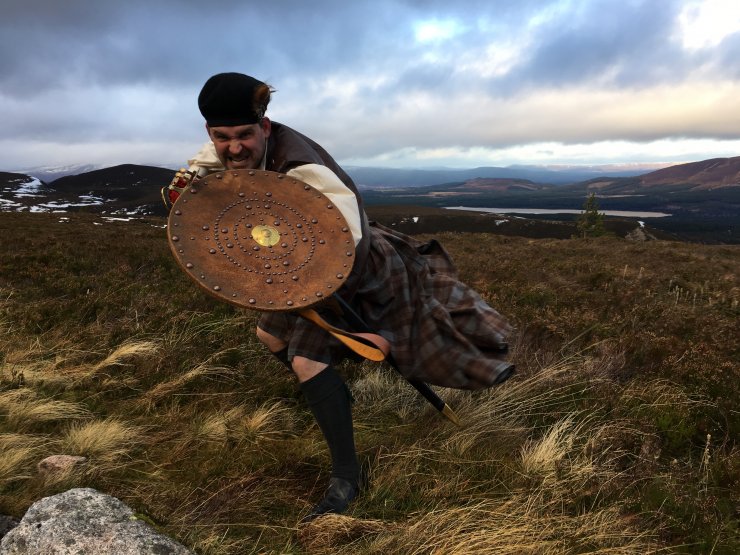 Comments on this post
Got something to say? Leave a comment