Enter the White Room
4th March 2022
It's a bit hard to make any photo's of a white room interesting and I suppose the only saving grace was that there were 2 of us today. Â We expected nearly 17cm of snow during this forecast period and we never got it – probably about 7cm max. Â This has fallen on very light winds and is now lying-in-waiting for the winds to slightly increase and be re-distributed.
Above: accurate navigation skills a necessity today.
Above: before the plunge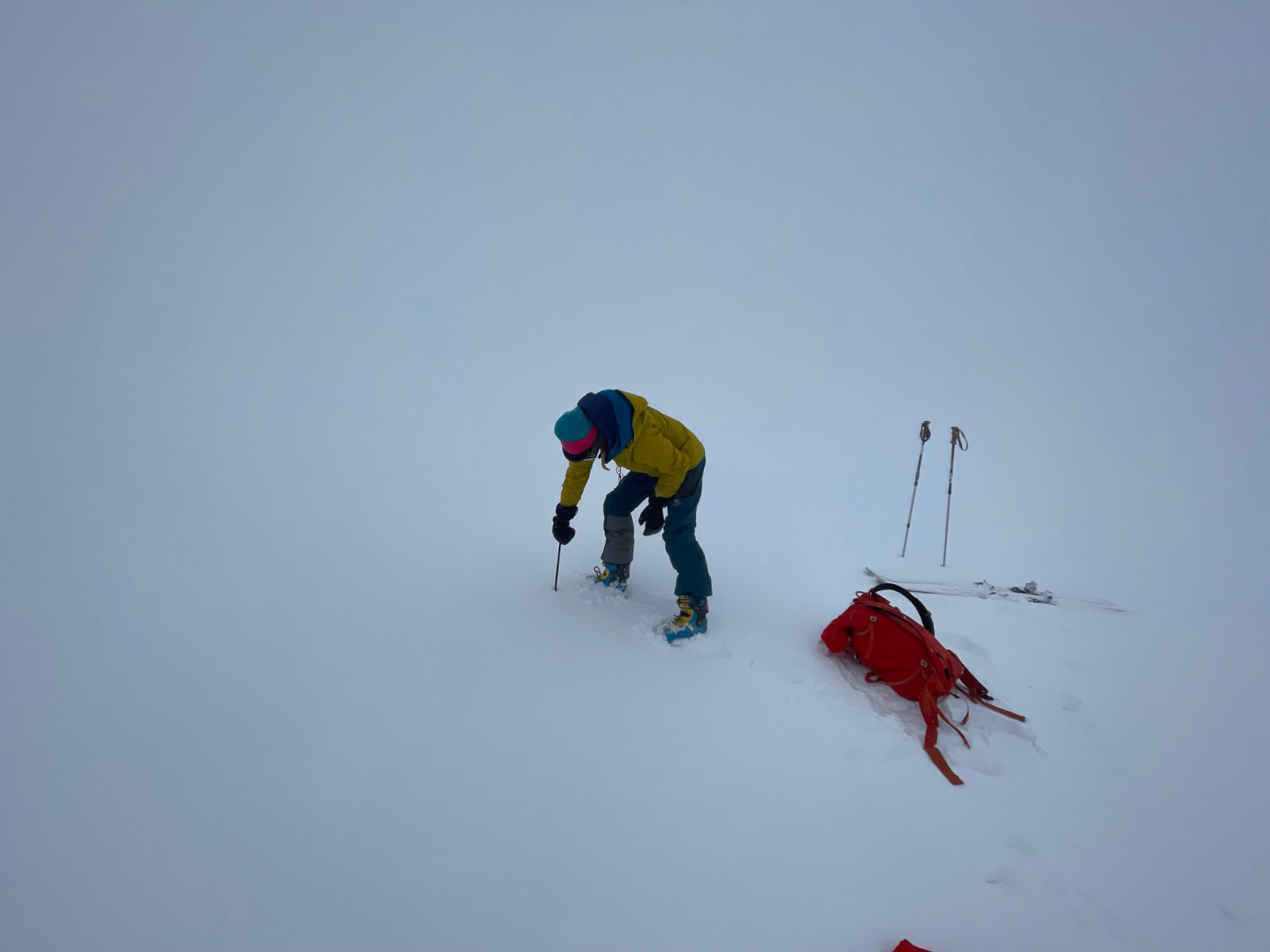 Above: after the plunge. Â Kathy's probe is 265cm and it was nearly up to the hilt. Â Venue was an East aspect above 1090m.
Comments on this post
Got something to say? Leave a comment