Diminishing snowpack
3rd February 2023
Multiple days of higher temperatures are severely impacting winter conditions here in the Cairngorms.  Snow cover is now patchy with the greatest amounts remaining above 900m on North through East to South-East aspects.  The photo below was taken on the East side of the Fiacaill a Choire Chais ridge on the 22nd January and you can just see the top of the instrument which monitors snow temperatures.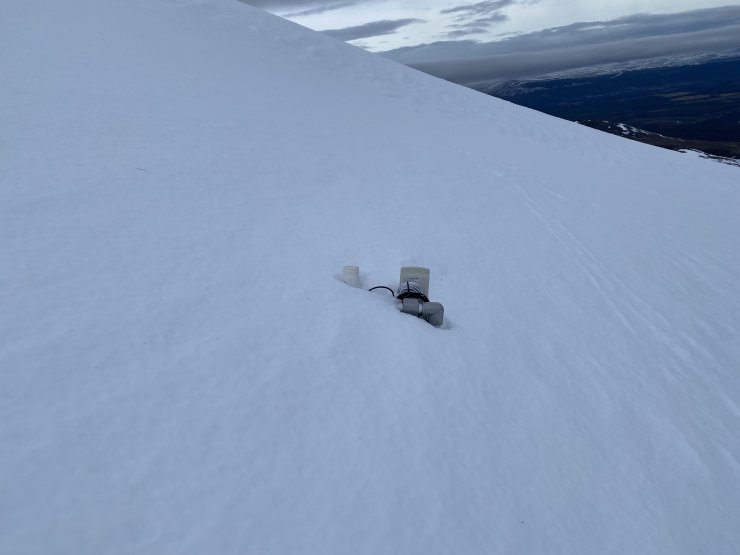 And today, the same instrument!
Conditions in Coire an't Sneachda are also looking lean.  The buttresses are generally stripped with snow remaining only in the gully lines, on crag aprons and steep corrie headwalls.  The snowpack is very firm and icy!  The consequence of a trip/slip/slide in these conditions is very serious with run outs into boulders below.
Photo below, the Cas Headwall area.
Photo below – Mess of Pottage, Coire an't Sneachda
Photo below Aladdin's Buttress area, Coire an't Sneachda
Photo below, Goat Track area, Coire an't Sneachda
Comments on this post
Got something to say? Leave a comment