What a difference a day makes…
12th March 2023
It was always going to be a challenge to match yesterdays blue sky, cold temperatures and light winds.  Sadly, the freezing level rose to above summit level today and that, combined with a storm force South-Westerly meant that conditions were less than ideal in the Northern Cairngorms. The snow cover at lower elevations on the mountain was severely diminished and higher up, the upper layer of the snowpack was the consistency of wet porridge. Cold conditions remained lower down in the snow pack and hidden weaknesses still remain.
A surprise today, given the forecast to get any visibility at all, but around mid-day the tops cleared with some views into Coire Cas and Coire an't Sneachda.
Below a view into Coire Cas. Some surface instabilities were noted on a North-East aspect.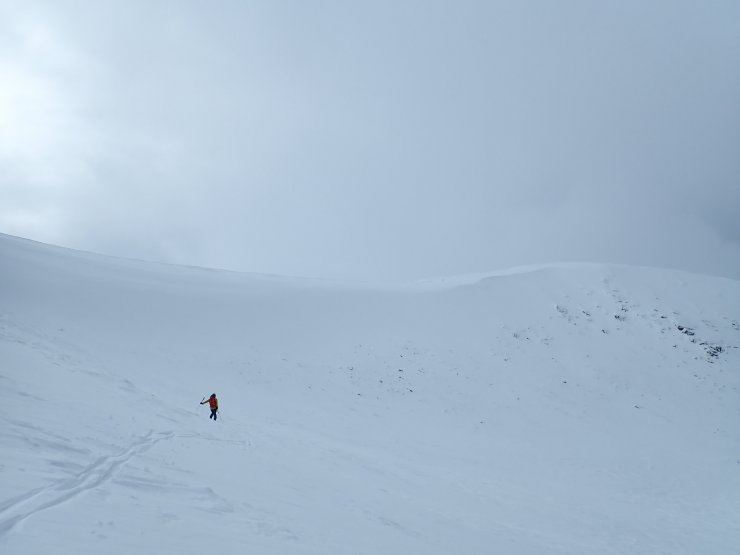 Photo below shows a general view into Coire an't Sneachda. The buttresses were definitely showing the impact of  the rise in temperature. The corrie was remarkably quiet for a Sunday, given the high winds, thawing conditions and a considerable avalanche risk on these aspects.
Comments on this post
Got something to say? Leave a comment