Windslab!
11th March 2023
A beautiful day in the Northern Cairngorms this morning. Not surprisingly, there were lots of people out enjoying the great conditions.  The photo below shows the snow cover on the summit of Cairngorm.  This is all going to change overnight as the winds increase to storm force South Westerlies by morning.  Much of the dry, loose snow will be 're-distributed' onto Northerly aspects.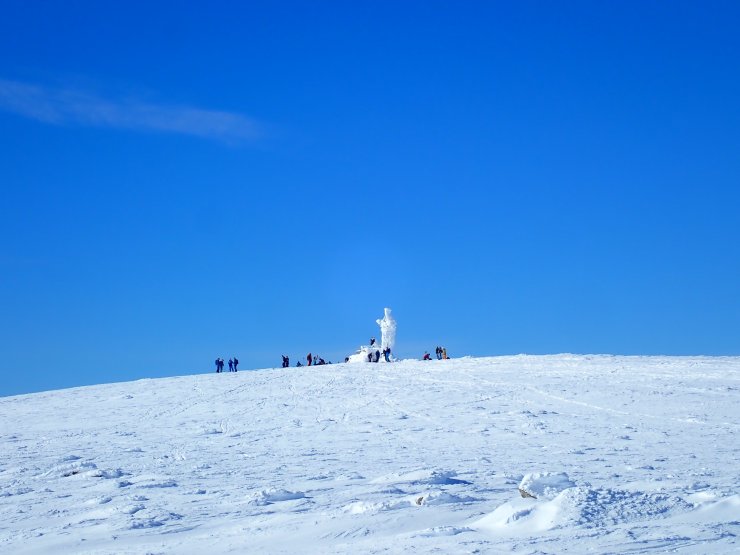 Photo below shows the snow cover on the South-East side of Cairngorm looking South-East across to Beinn Mheadhoin.  It looks amazing, but a lot of the snow lies on bare ground and we stumbled across numerous rocks today lurking under the surface of the soft snow.
The photo below shows localised instabilities on a steep convex North facing slope at 700 metres.  These instabilities will increase overnight as the wind strengthens and more snow is transported onto these lee ward slopes.
And finally, SAIS forecaster at the snow profile location today South-East side of Cairngorm.
All change tomorrow as the wind increases and freezing level rises above the summit by mid-afternoon!
Comments on this post
Got something to say? Leave a comment