Strong winds and rising temperatures
15th January 2010
It's been a wild weather day, with very strong South winds and drifting snow from around 500 metres. Even the reindeer herd found it tough hence taking shelter in the Ciste car park beneath the huge piles of ploughed snow.
Skiing out of the bottom of Ciste Gully with a strong South wind for extra speed.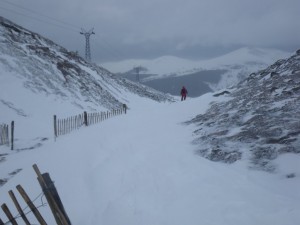 Due to rising temperatures cracks appeared at 570m on a NW facing slope.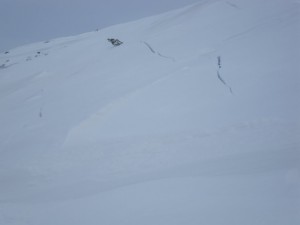 Comments on this post
Got something to say? Leave a comment