End of the warm spell
30th March 2012
The high pressure is expected to slowly decline with an outlook of much colder temperatures; light precipitation falling as snow tomorrow.
Coire an Lochain seen today with dry buttresses and a few patches of spring snow.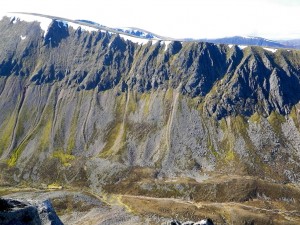 Looking across the Lairig Ghru towards Braeriach.
The Lairig Ghru with Devil's Point in the distance.
Comments on this post
Got something to say? Leave a comment