Christmas Day, windy and mild.
25th December 2018
What a difference a day makes, The cosmetic white bits have disappeared in the warm temperatures. The deeper and firm old deposits remain. Nonetheless a great day to be in the hills. Merry Christmas to all.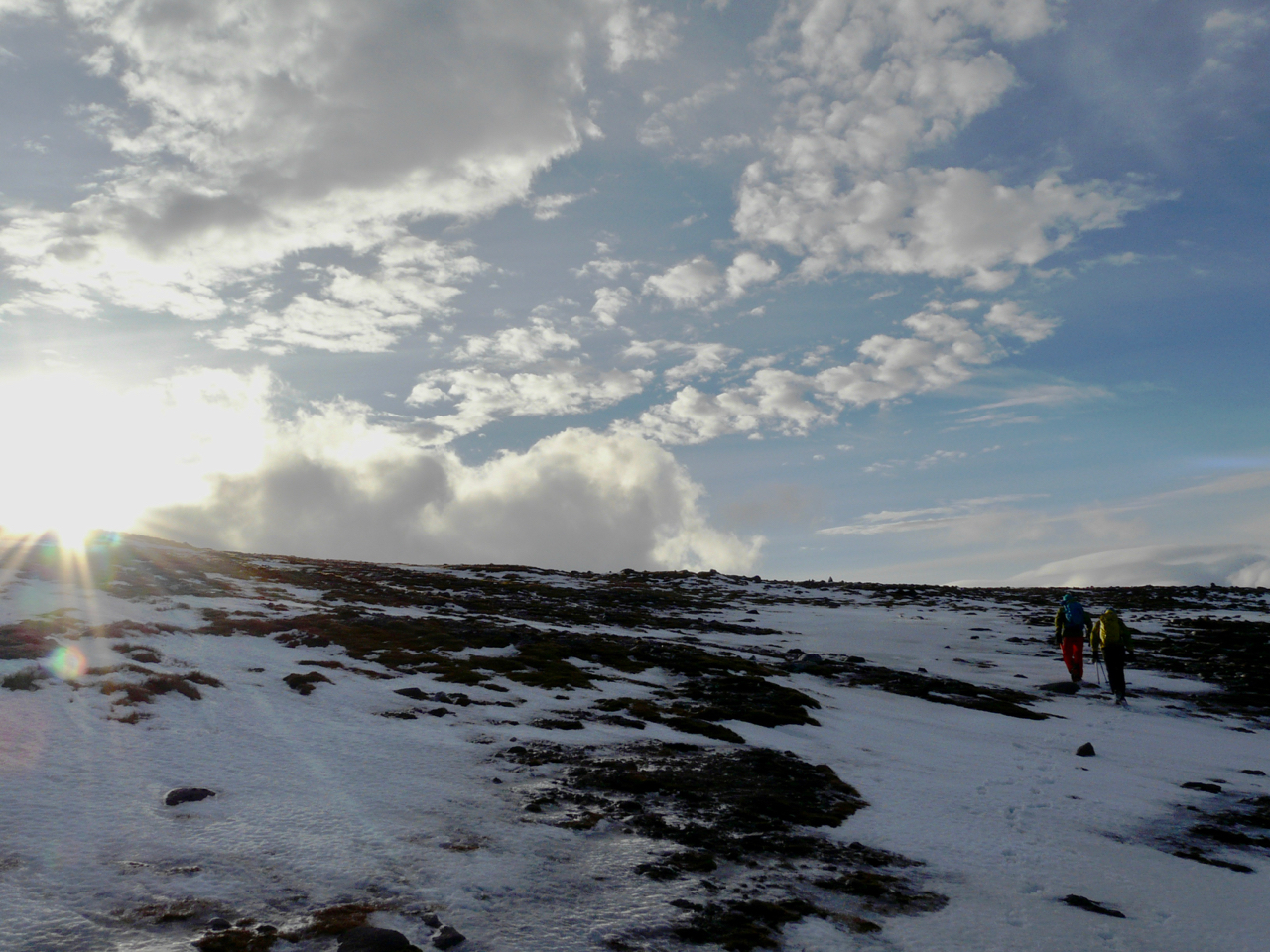 Looking toward Ben Macdui from Coire Raibert.

Comments on this post
Got something to say? Leave a comment