Light snow showers
24th March 2021
Covid -19
The Scottish Avalanche Information Service issues information to support permitted activity under current Scottish Government guidance.
This blog is intended to provide hazard and mountain condition information to help plan safer mountain trips.
A much cooler trend today, light snow showers on strong Westerly winds, drifting snow over the summits, new windslab accumulations are generally shallow and avoidable. Â The old snowpack is currently very firm with serious run out potential on steep terrain.
Droplets of ice developing in the cooler temperatures.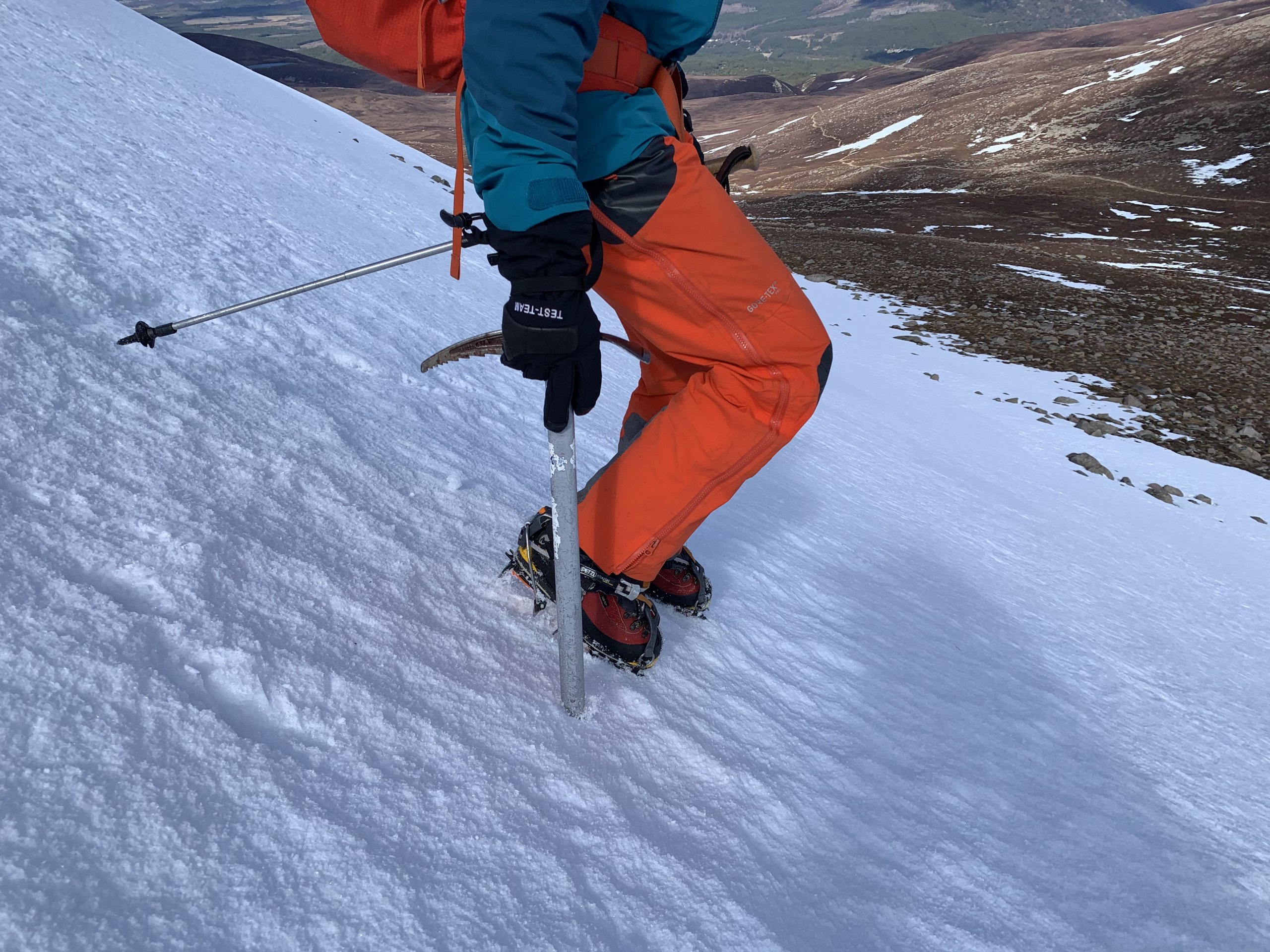 Icy slopes with serious runouts!
Comments on this post
Got something to say? Leave a comment