The Calm before the Storm
31st December 2021
With winds forecast to be in excess of 100mph tomorrow on the Cairngorm Plateau it was a privilege to spend the last day of 2021 enjoying the all too brief ridge of high pressure.
It was a busy day in Coire an't Sneachda with multiple teams heading up into the Coire.  The photo below highlights the limited snow cover. The rattle of rockfall in the Fiachaill Buttress area highlighted the thawing conditions.
Below is a photo of one of the lochan's in Coire an't Sneachda, showing the collapsing ice as the water level beneath drains away.  A very typical sight in thaw conditions.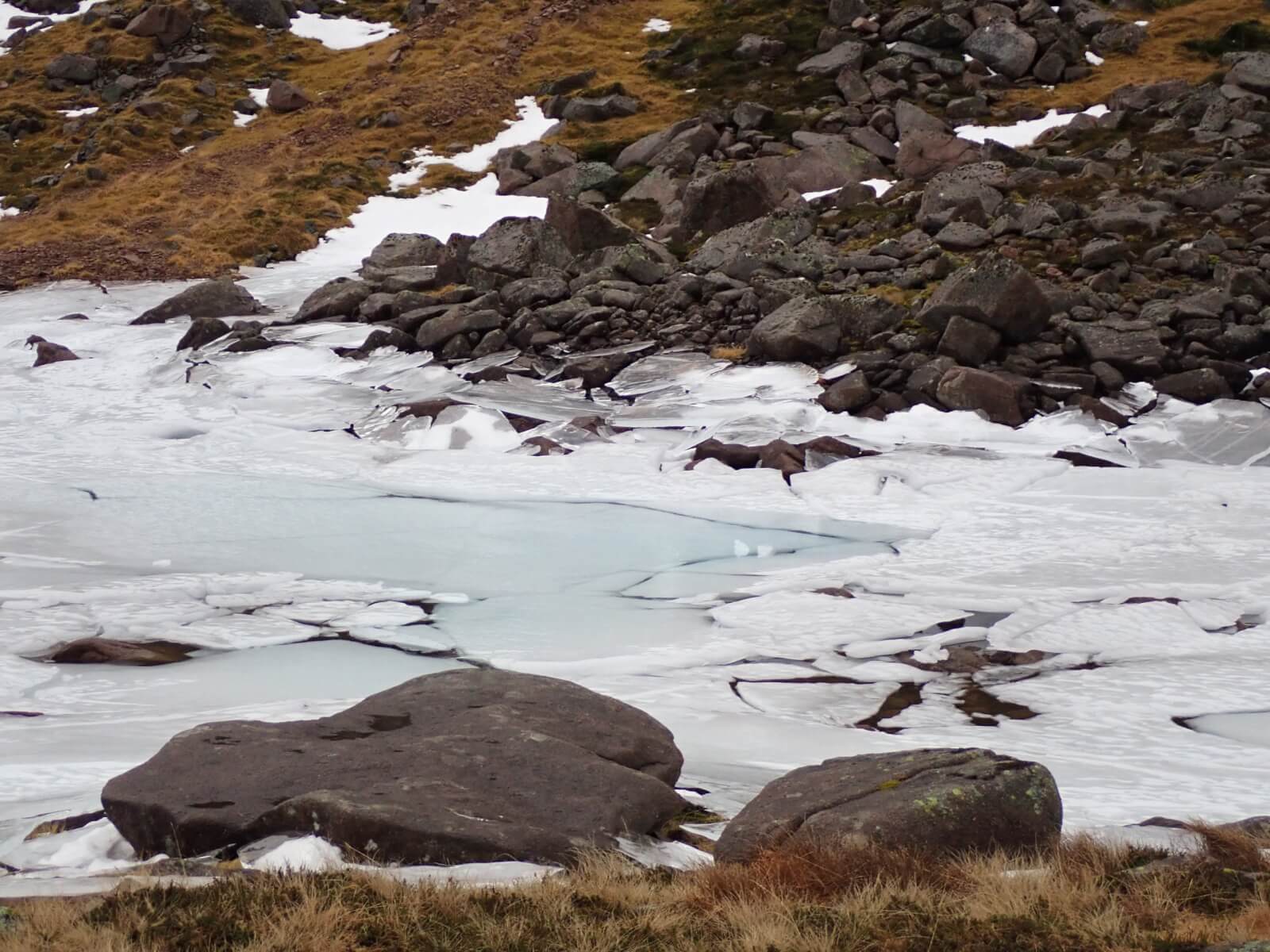 Below, 'creep lines' very evident around the corrie rims.  Photo taken at the top of Alladins Couloir, Coire an't Sneachda. You can expect to see these appearing during periods of thaw.  There were no significant cornices observed today.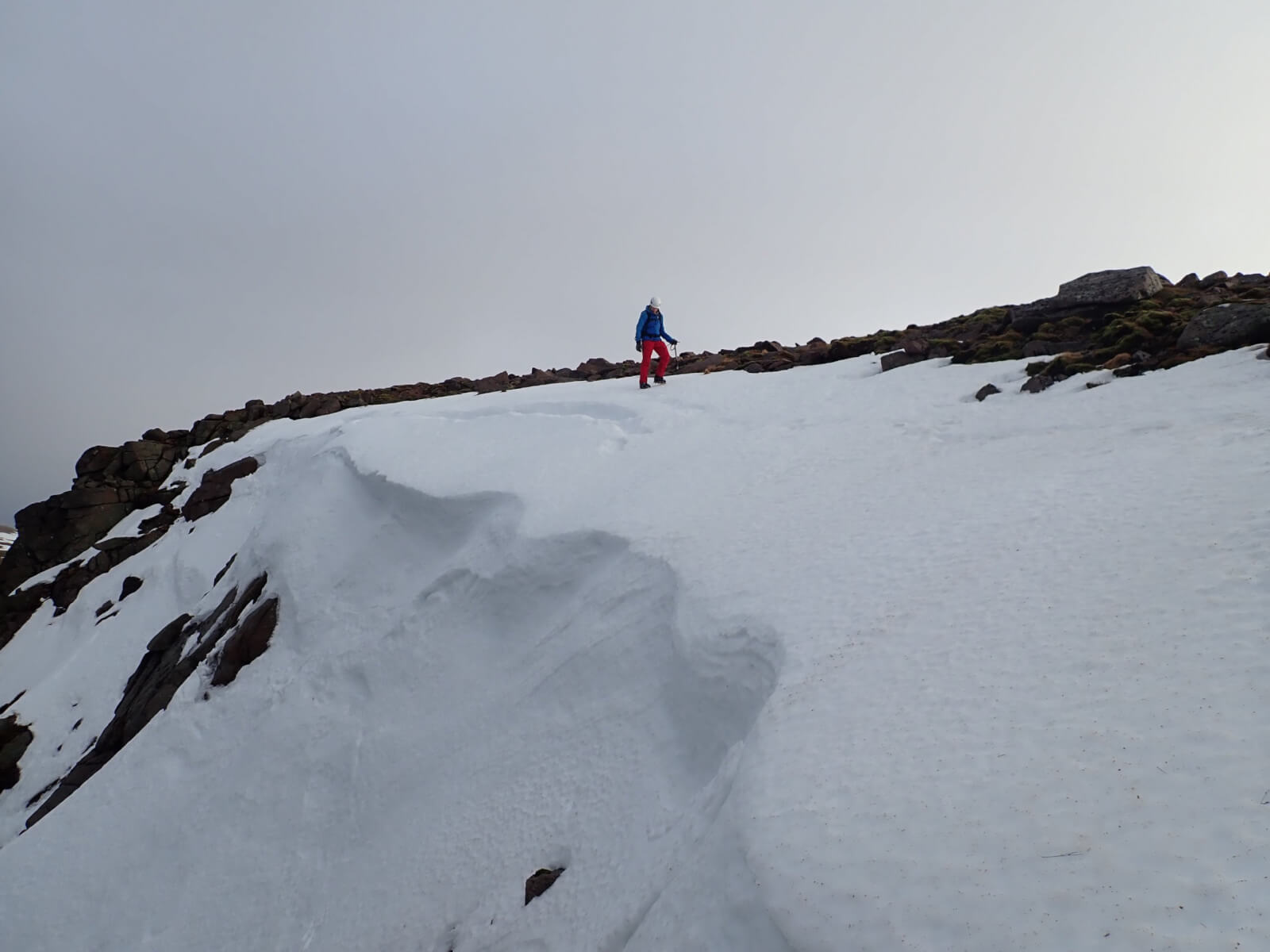 Below was the view from Coire Domhain looking South across to the North Top of Ben Macdhui.  Underfoot conditions were at times surprisingly firm.
And a final shot to sign off for 2021 – a cracking view across to Beinn Mheadhoin from the South side of Sneachda.  The photo illustrates just how patchy the snow cover is – let's hope that 2022 brings the winter back.  Happy New Year!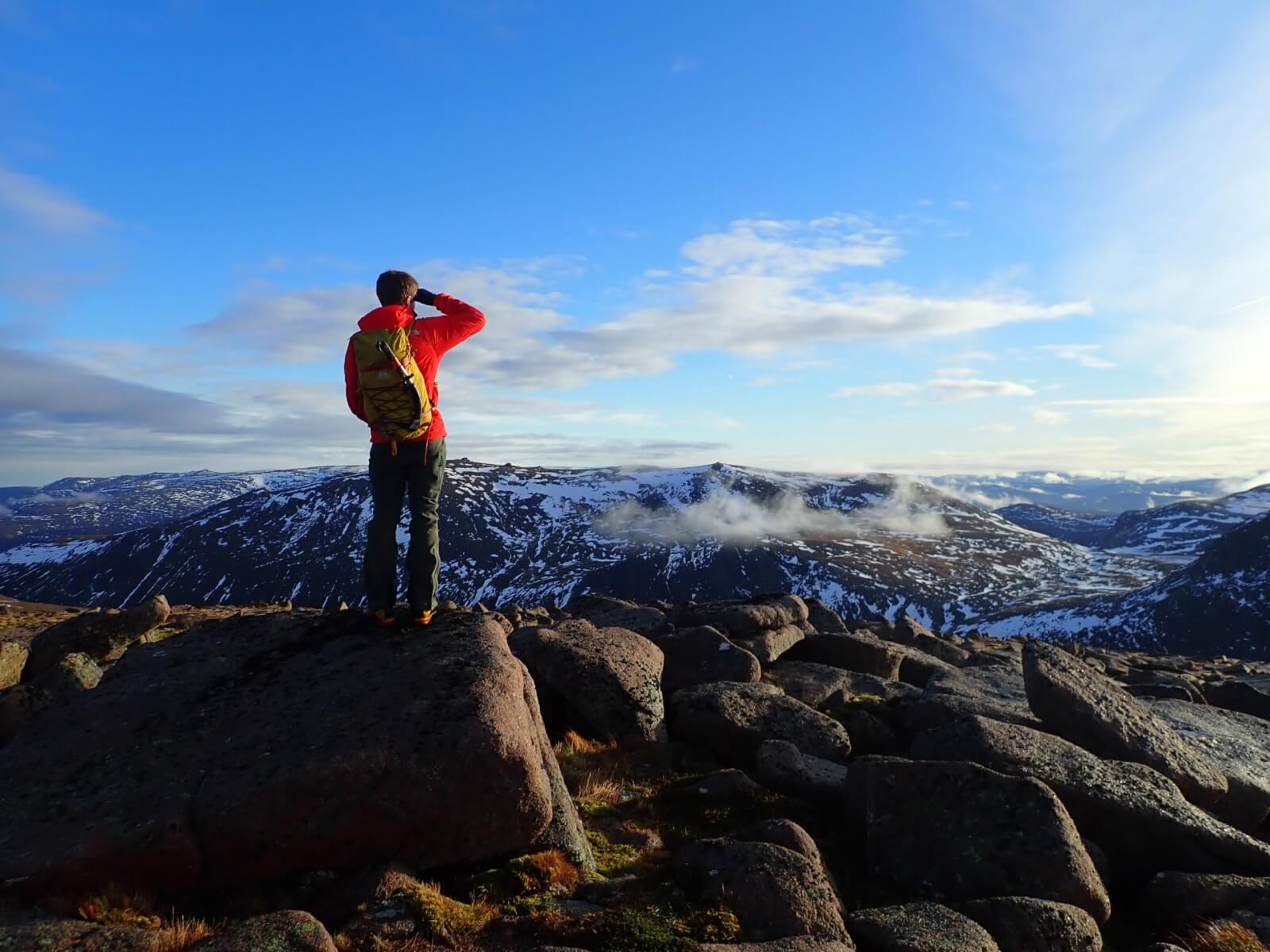 Comments on this post
Jon Eden
31st December 2021 10:44 pm

A great set of photos folks. It's way better than down here in Cheshire. A Happy New Year to you too and thanks for all your reports in 2021.
Got something to say? Leave a comment