A return to winter
3rd January 2022
After last night's snowfall, the Northern Cairngorms have now been transformed into a winter wonderland. Â The summit temperature remained around -6 degrees with light winds from the North West. Â Although the hills look white, the majority of the snow is cosmetic with no great depth and is lying-in-waiting for the winds to strengthen and to be redistributed.
Looking into Coire an t'Sneachda.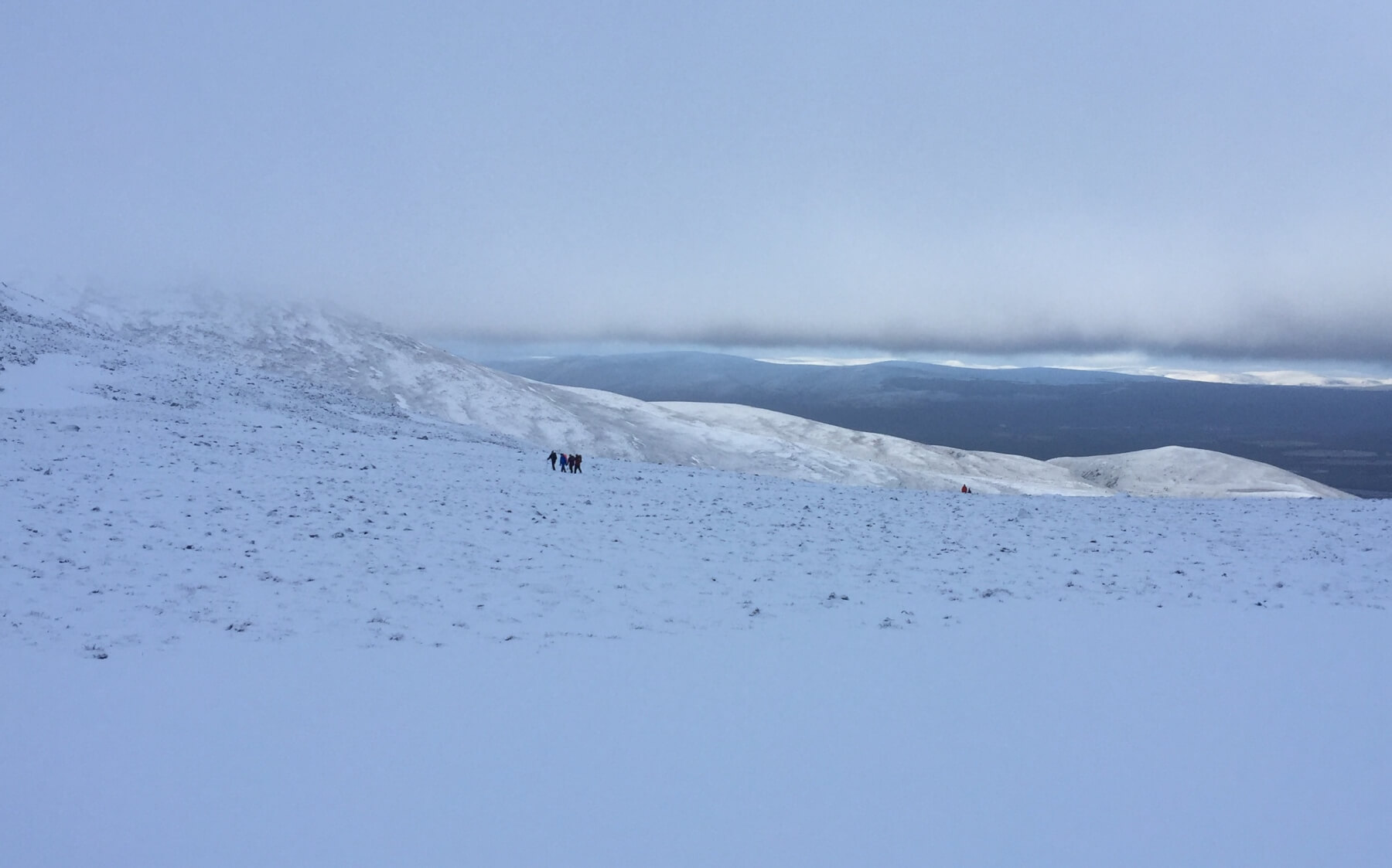 Solid cloud layer around 950m showing snow distribution at mid mountain level.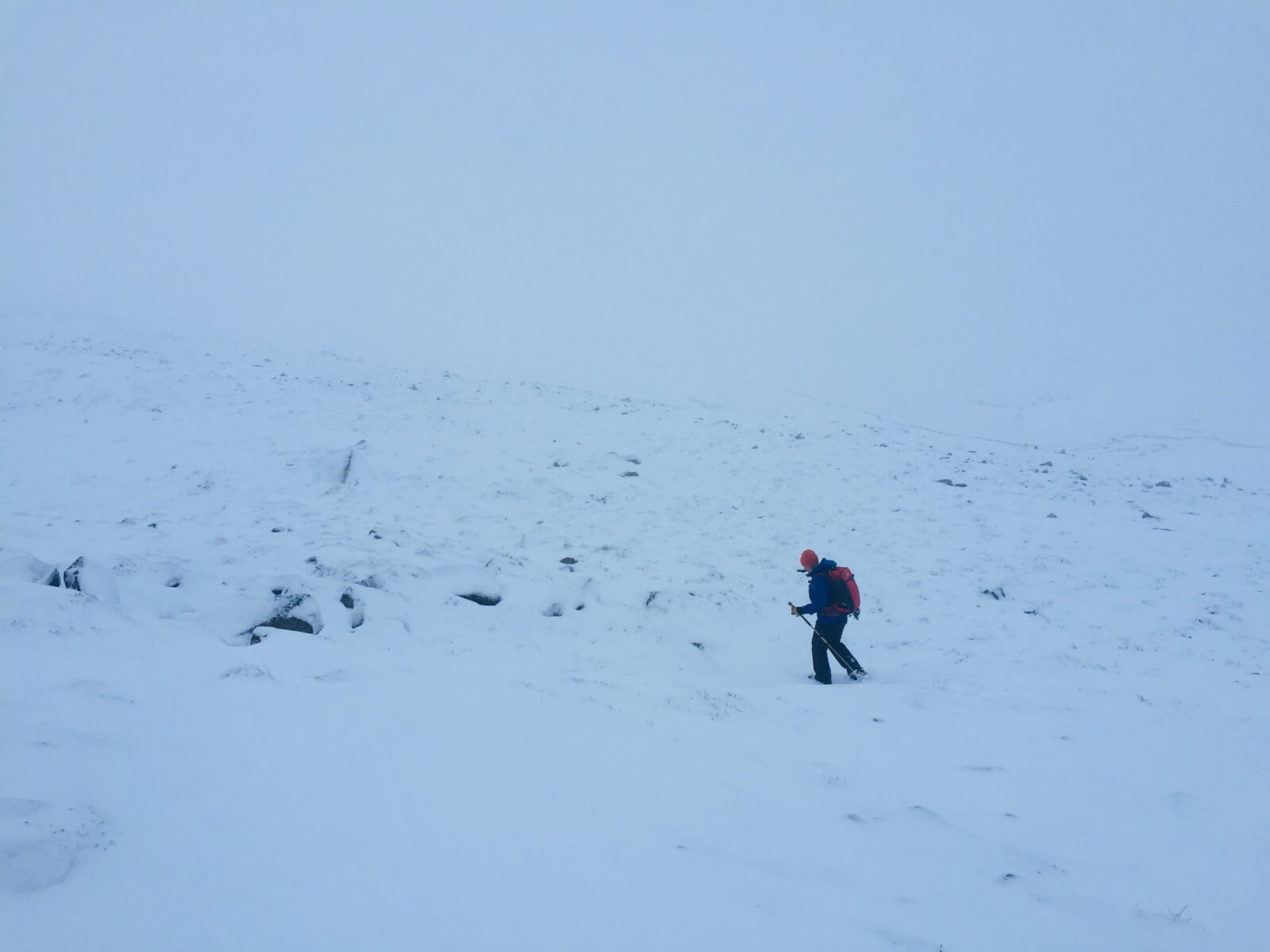 Fresh snow slowing progress over annoying boulders.
Comments on this post
Got something to say? Leave a comment