A day of rainbows
3rd February 2022
A day of blustery showers which fell as sleet over the highest summits.
Exposed slopes had the full impact of the Westerly gales at all levels.
There was some shelter to be found on the East side of Cairngorm at 1100 metres
where a flock of Ptarmigan were seen pacing around.
The most extensive snowfields are above 1000 metres. Â The blurry picture (apologies it was windy)
was taken just above the top of the ski area. Â It is a North facing slope in the Marquis Well area.
Extensive snowfields were also noted on Easterly aspects at this altitude.
Much colder temperatures are expected later today with some snowfall over the next few days.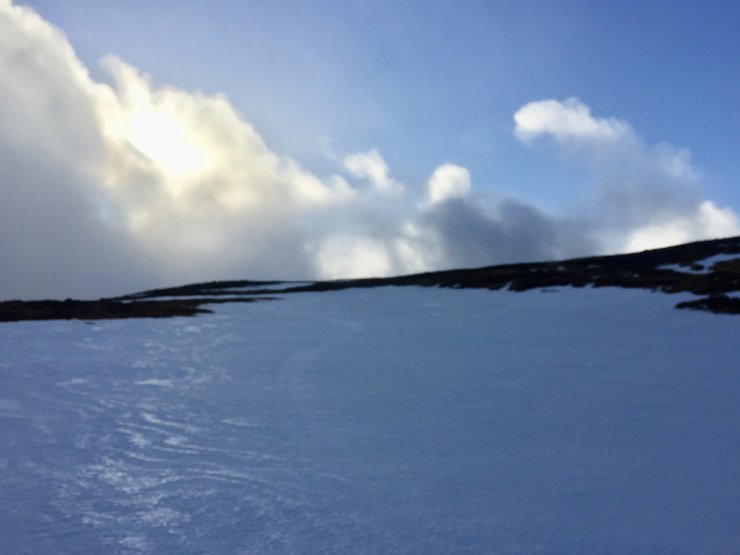 Comments on this post
Got something to say? Leave a comment